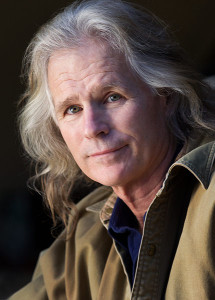 Scott is author of Will Kill for Food a novella set in Los Angeles' Koreatown during the 1992 Rodney King Riots. His works in progress include a novel, California Incline, as well as related short stories focused on characters' s lives in the aftermath of the riots. These works are based on Scott's experience as an attorney helping Korean-American merchants during this period.
Currently, Scott runs Sea Dog Designs, a web, print, and graphic design business, which he founded in 2000. Before starting Sea Dog Designs, he worked as an attorney, taught legal writing, was a sailing instructor, radio producer and host, theater manager, stage crew for a traveling Gilbert and Sullivan repertory company, ESL instructor in Japan, and a number of other jobs not worth mentioning.
Scott is an ultra-distance cyclist, and though he lives inland now, sails and surfs whenever he can. He is married and, together with his partner, Lisa Ikemoto, is raising a very active teenage son in Davis, California.